Features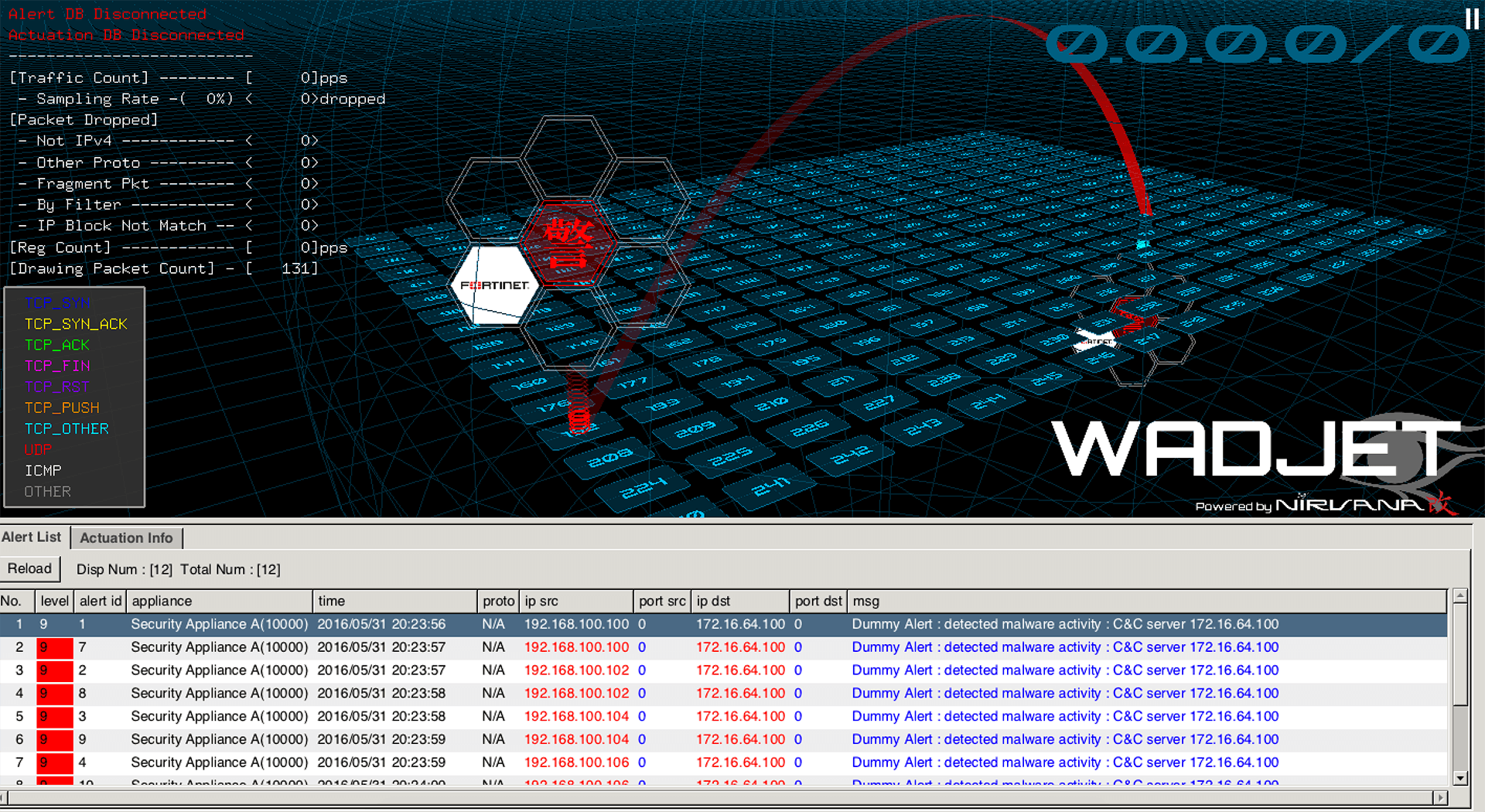 2

Visualization of Alert List

Display Alert List to identify originating Security Appliances.(Alert List Window)
---
---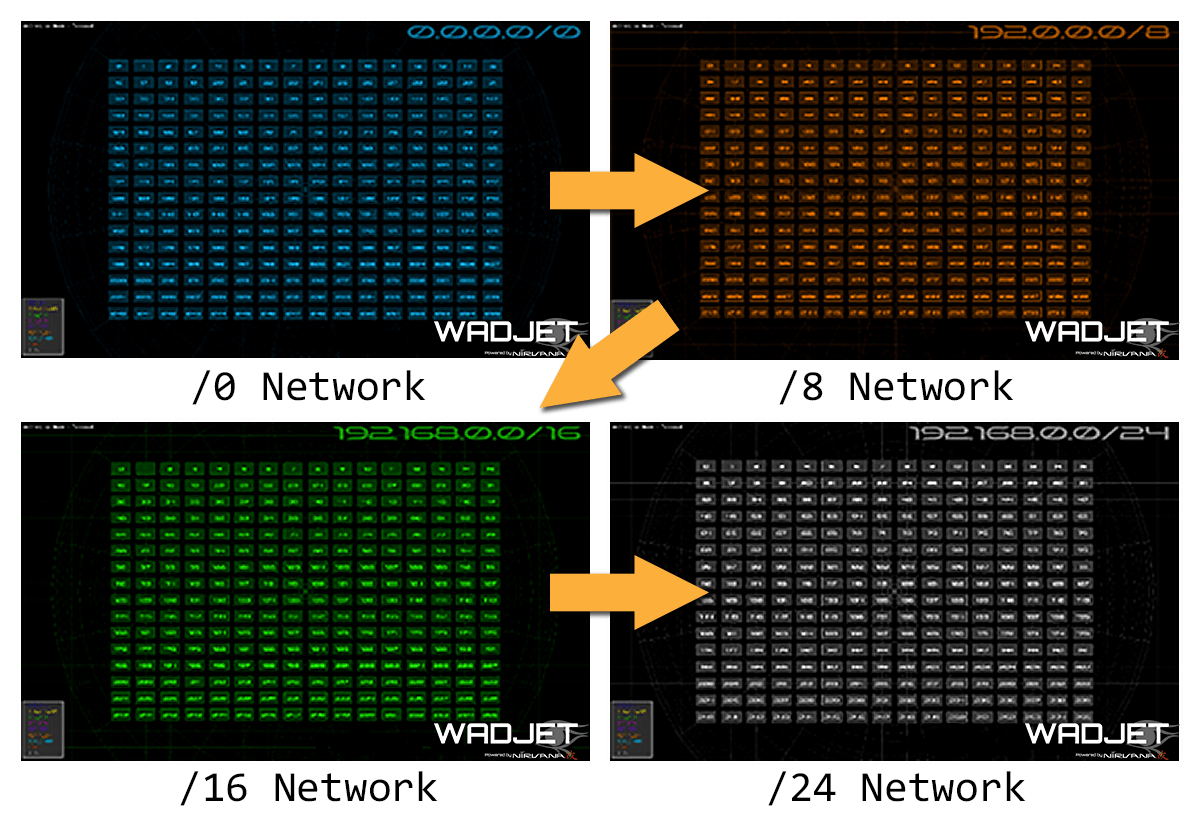 5

View Type: IP address block

Able to drill-down entire internet (0.0.0.0/0) to individual IP address.
---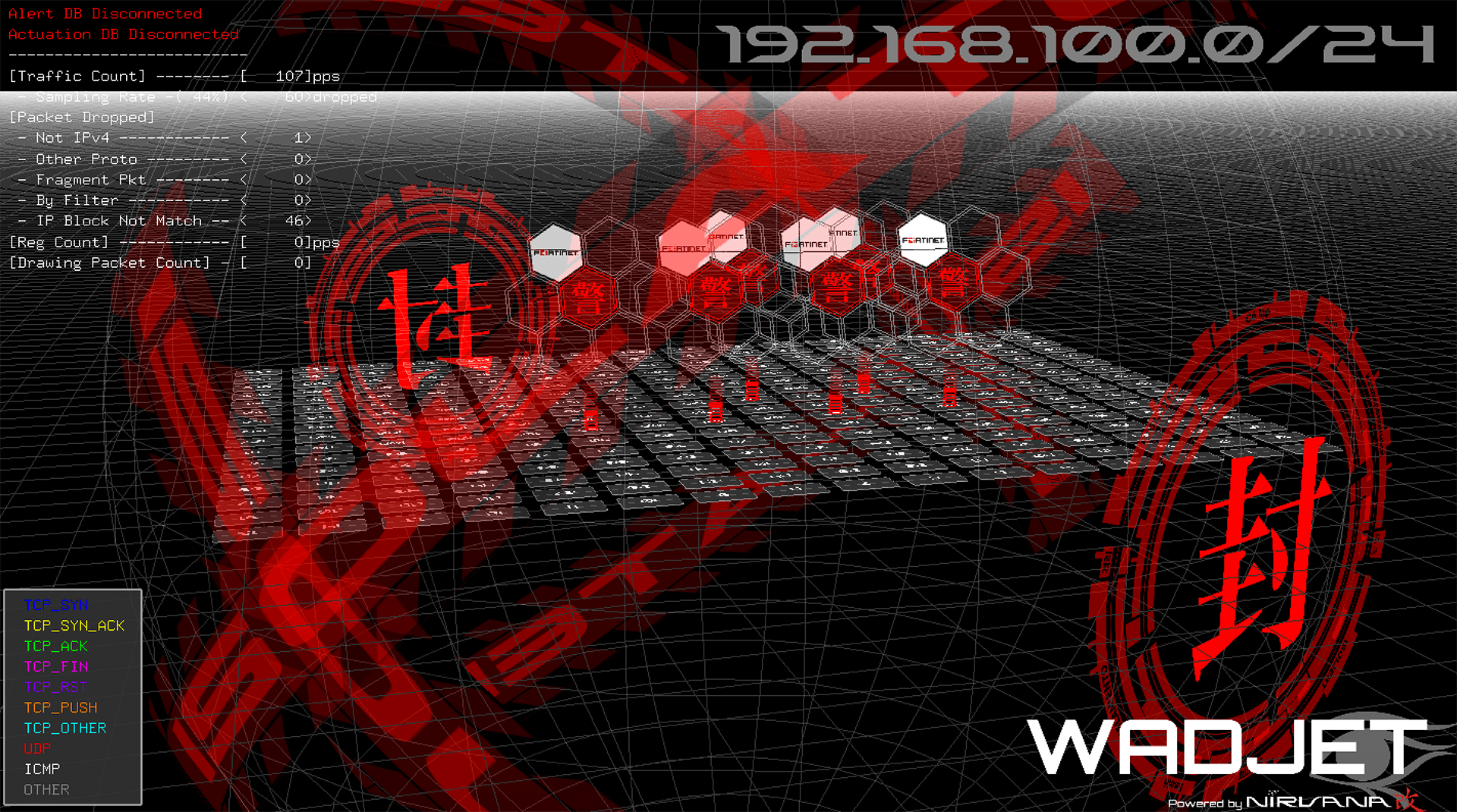 7

Automatic Execution of Security Measures

Once incident occurs, apply security measures to related Security Appliances.
---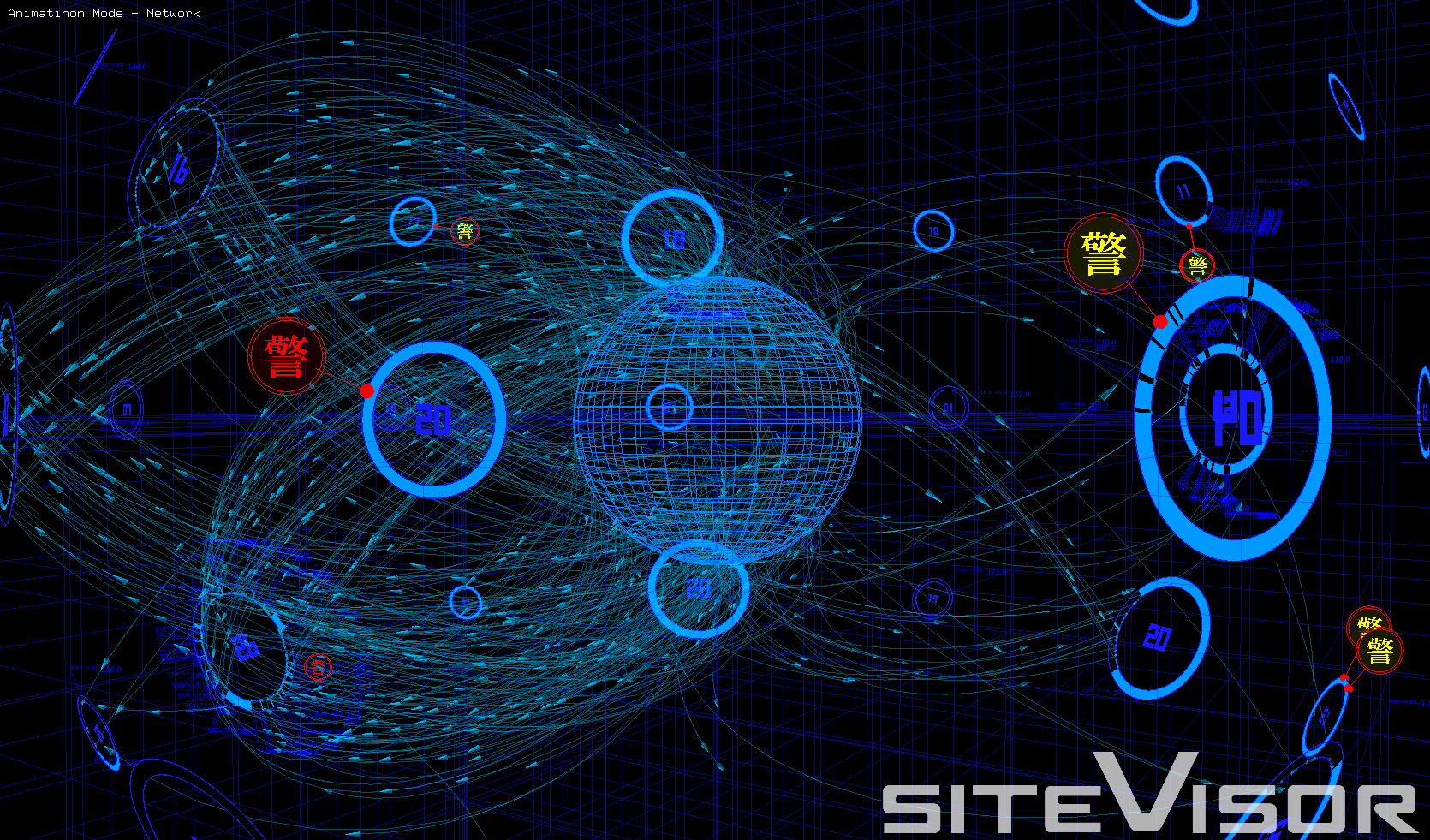 8

Darknet Monitoring option

Using dark net observation network, detect abnormal communication sent from within the organization, send alert quickly to the organization.
System Configuration
Management System
WADJET System Management Server
Visualization System
Visualization System


*Higher specification than WQHD(2560x1440)

Sensor System
Network Sensor
Correlation Analysis System
Engine for Correlative Analysis of Alert Information
Gate System
Collect data from Sensor System
Defense System
Defense Engine
Alert information collection System
Collect Alert Information from Security Appliances
Darknet Monitoring option
Darknet Analysis System "SiteVisor"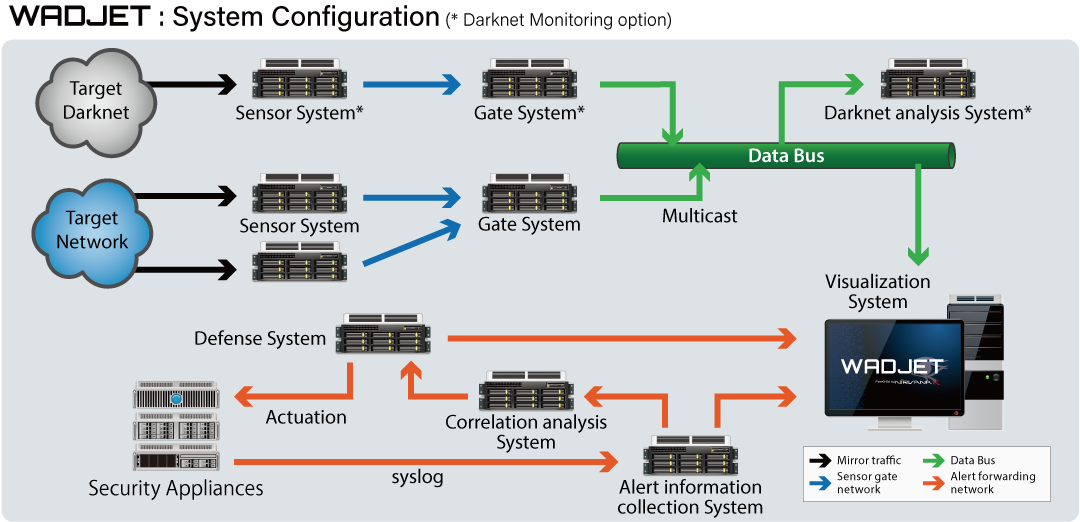 Service and Products
Document